Jet Carpet & Floor Cleaning for Total Satisfaction
At Jet Carpet & Floor our goal is your total satisfaction with our work. We rely on our valued clients to support us with their repeat business and referrals. Here's what some of them have said about the outstanding quality of our work.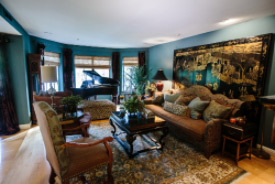 The Voights
Amazing Service
I never realized how dirty my rug was until Sean came to clean it. The difference was unbelievable. Now my rug looks like new again. The service was amazing; they know exactly what kind of care my rug needed.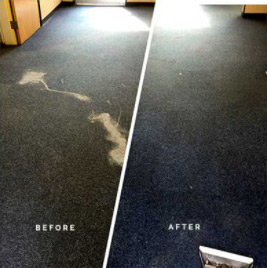 Kevin M.
A True Professional
I am an Administrator at a Bergen County elementary school, and I was recently approached about replacing a carpet in a main corridor which had been ruined (or so I thought) when one of our maintenance employees spilled over a quart of paint on it. After getting several very costly quotes to replace it, I called Jet Carpet & Floor Cleaning. Sean said he was up to the challenge of cleaning it. Much to my surprise, a few hours later, he sent me before and after photos, and I could not believe he was able to make the stain almost completely disappear! Jet Carpet & Floor Claeaning saved us thousands in replacement costs. He is a true professional.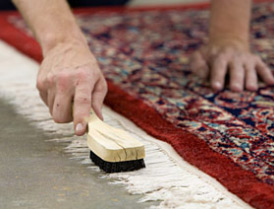 Debbie S.
Excellent Service
My husband and I have come to like and trust Sean Fowler and have used his excellent carpet-cleaning service several times. We wholeheartedly recommend Jet Carpet Cleaning.
Penny Yamet
Top Notch Carpet Cleaning
We have used Jet Carpet three times already. Sean is professional and his services are reasonably priced.
The carpet cleaning is top notch.
We will use definitely use Jet Carpet Cleaning again.
FREE QUOTE
Every job is unique and requires an on-location consultation. Contact us today to receive a FREE QUOTE for your home or business.
Schedule Today!
Call or text (914) 980-0573 or click below to schedule your FREE QUOTE
Contact Jet Today!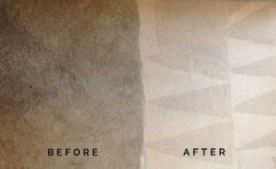 John Laidlaw
Always a Pleasure
I called Jet Carpet & Floor Cleaning for an estimate after my neighbor raved about the great job they did for her. I used Sean to clean my basement carpet. When I saw what a great job he did, I had Sean back the next week to do the rest of our carpets. We recently moved, and had Jet come to clean the carpets and tile and grout in our new home. It is always a pleasure doing business with Jet Carpet Cleaning, and I will continue to recommend Jet to my friends and family.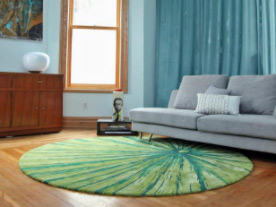 Victoria M.
Confidently Refer Jet
It is my pleasure to recommend Jet Carpet Cleaning. We have been using Jet for one year, and have been thoroughly satisfied with the results. We use Jet to clean the carpets in our common hallways in all of our buildings. In addition to regular maintenance cleaning, we rely on Sean to thoroughly clean our apartments prior to new tenants moving in. Sean and his crew are always on call to respond to our last-minute needs, and we confidently refer Jet to all of our residents.
—Business Manager
The Henry, Pomona, NY
Val Leopoldo
Pet Emergency!
I called Sean a couple years ago for a pet emergency and he said he would get to my home in one hour. When he came, he was knowledgeable, professional, and courteous! He came when he said he would! My couch material is sensitive too. A cotton and linen cream couch! The spots were gone! Thank you Sean! I tell all my family and friends about you! See you at my next cat or kid emergency!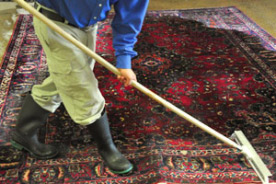 Kristine Dana
Loyal Customer
I feel more than comfortable referring Sean to any and all my clients for carpet cleaning which helps against carpet beetles and other insects. The feedback that I have received from my clients has reassured me that Jet Carpet Cleaning will be the only carpet cleaning company I will recommend.
—President
R. Dana Pest Control Corp